Dis­cus­sion of tax policy at the end of 2015 is domi­na­ted by the inhe­ri­tance tax reform. Howe­ver, as it is curr­ently assu­med that this reform will not enter into force until the begin­ning of 2016, busi­ness suc­ces­si­ons are still pos­si­ble in accor­dance with the exis­ting regu­la­ti­ons, which in the majo­rity of cases are more advan­ta­geous. Yet, a com­pany's indi­vi­dual situa­tion or a change in its busi­ness model may also pre­sent oppor­tuni­ties for tax plan­ning and should the­re­fore be exa­mi­ned.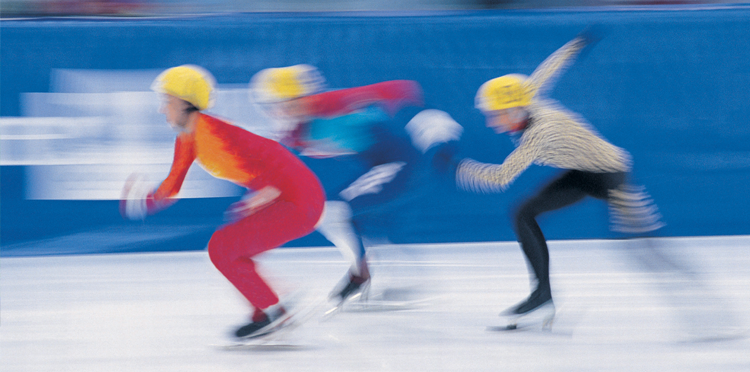 Before the year comes to an end, it is addi­tio­nally worth taking a look at the chan­ges in tax law that have ente­red into force. With the Tax Amend­ment Act 2015 pub­lis­hed on Novem­ber 5, 2015, Ger­man law­ma­kers ful­fil­led many of the tasks set them by the Bun­des­rat, con­sti­tu­tio­nal law, and EU direc­ti­ves and resol­ved on amend­ments of the tax law, most of which are already retro­s­pec­ti­vely app­lica­ble. Con­se­qu­ently, these must be ref­lec­ted in tax returns for 2015.
The amend­ments pri­ma­rily affect con­tri­bu­ti­ons of sha­res. Since the begin­ning of the year, these can only have a tax-neu­tral effect if other con­s­i­de­ra­tion pro­vi­ded in addi­tion to new sha­res in a com­pany does not exceed cer­tain limits spe­ci­fied by law.
In addi­tion, in res­ponse to the ruling of the Federal Con­sti­tu­tio­nal Court, the valua­tion for real pro­perty trans­fer tax pur­po­ses chan­ged if in situa­ti­ons where no con­s­i­de­ra­tion was agreed (for instance in the case of a con­tri­bu­tion of sha­res or a trans­for­ma­tion) pre­vious pro­perty values were deter­mi­ned and used as the tax base. Now, the values that are also rele­vant for inhe­ri­tance tax pur­po­ses, which tend to be hig­her than the pre­vious pro­perty values, must be used — retroac­ti­vely back to 2009. Howe­ver, anyone who has already recei­ved a real pro­perty trans­fer tax notice or a notice of assess­ment about the valua­tion enjoys pro­tec­tion of legiti­mate expec­ta­ti­ons and does not need to expect a hig­her tax bur­den.
In the area of value added tax, con­struc­tion con­trac­tors still need to fol­low the legal regu­la­ti­ons clo­sely because law­ma­kers con­ti­nue to refrain from reac­ting to fis­cally unde­si­ra­ble legis­la­tion.
It is important to keep an eye on legis­la­tors' plans to revise the taxa­tion of invest­ment funds, even though this is still a long way off. The curr­ently available dis­cus­sion draft on this mat­ter also envi­sa­ges taxing the gains on the dis­po­sal of sha­res held in free float that a cor­po­ra­tion rea­li­zes. Alt­hough the new regu­la­ti­ons are not expec­ted to enter into force until 2018, the future tax arran­ge­ments will gene­rally play a key role because in many cases invest­ment deci­si­ons are made on a long-term basis.
The OECD's action items for avo­i­ding base ero­sion and pro­fit shif­ting (BEPS) that have now been fina­li­zed seem to be equally far off. Where adapta­tion is requi­red, the Ger­man legis­la­tor will begin their trans­po­si­tion into natio­nal tax law as early as next year. Mul­ti­na­tio­nal cor­po­ra­ti­ons can expect regu­la­ti­ons on hybrid instru­ments and coun­try-by-coun­try repor­ting in parti­cu­lar.
What com­pa­nies will face next year in the area of acco­un­ting law is more con­c­rete. The Acco­un­ting Direc­tive Imp­le­men­ta­tion Act, which has brought Ger­man acco­un­ting prin­ci­p­les into line with EU regu­la­ti­ons, is effec­tive from the fis­cal year begin­ning on January 1, 2016. Along­side hig­her thres­holds for the size clas­ses of com­pa­nies, it inclu­des modi­fi­ca­ti­ons in the exemp­tion of sub­si­dia­ries from the duty to pre­pare con­so­li­da­ted finan­cial sta­te­ments, as well as a large num­ber of other chan­ges that affect both the annual finan­cial sta­te­ments and the mana­ge­ment report.
To keep the big­ger pic­ture in mind and make the best pos­si­ble use of exis­ting oppor­tuni­ties for tax plan­ning given the multitude of chan­ges, the Federal Asso­cia­tion of Ger­man Indu­s­try and Ebner Stolz have issued a joint guide on the "Chan­ges in Com­mer­cial and Tax Law 2015/2016" for the third conse­cu­tive year. In addi­tion to a con­cise, com­pre­hen­si­ble expla­na­tion of con­s­i­de­ra­ti­ons for tax plan­ning, this inclu­des all deve­lop­ments from 2015 that are rele­vant for imp­le­men­ta­tion plus all expec­ted chan­ges in 2016 toge­ther with an assess­ment by the Federal Asso­cia­tion of Ger­man Indu­s­try of, for example, the inhe­ri­tance tax reform, the invest­ment tax reform, and deve­lop­ments in the BEPS pro­ject from the per­spec­tive of busi­ness and indu­s­try.