Poten­tial finan­cing sour­ces range from tra­di­tio­nal cre­dit finan­cing to lin­ked finan­cial pro­ducts, chan­ges in share­hol­der struc­ture, purcha­ses, sales, mer­gers, selec­tion of the next gene­ra­tion to run the busi­ness and even deci­ding to go pub­lic. Whe­ther you need tran­sac­tion advice, busi­ness valua­tion, due dili­gence or cor­po­rate finance, we will review your spe­ci­fic ideas and situa­tion to deter­mine which way is the best and help you deve­lop custo­mi­zed, value-enhan­cing stra­te­gies to accom­p­lish your spe­ci­fic goals.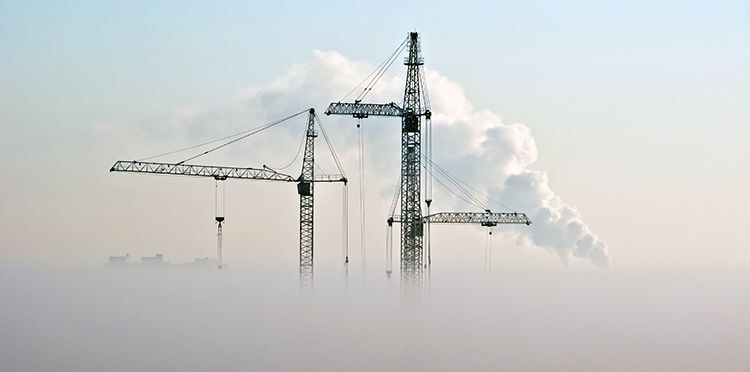 Cor­po­rate finance is the one field where experts from all our practice groups are requi­red. Busi­ness con­sul­tants review the eco­no­mic fea­si­bi­lity of the mea­su­res being con­s­i­de­red, while audi­tors ensure that the plans and valua­ti­ons are cor­rect. Our lawy­ers pro­vide water­tight con­tracts and our expe­ri­en­ced tax advi­sors keep their eyes on the tax risks. And our ser­vices don't stop at the Ger­man bor­der. Wor­king with our Nexia part­ners we can assist you with both inbound and out­bound invest­ments.
Tran­sac­tion advice
Cor­po­rate tran­sac­ti­ons are an excep­tio­nal situa­tion for eve­r­yone invol­ved, on both the sel­ler and the buyer side. Our Cor­po­rate Finance team assists mid-sized cli­ents, pri­vate equity firms, family offices and other inve­s­tors with these chal­len­ging situa­ti­ons.
Busi­ness valua­tion
Whe­ne­ver deci­si­ons about a busi­ness are made, valua­ti­ons have to be cal­cu­la­ted. Our valua­tion ser­vices are custo­mi­zed to the needs of our cli­ents. Pro­vi­ding busi­ness valua­ti­ons has been a core com­pe­tency of Ebner Stolz for many years. Whe­ther for cor­po­rate restruc­tu­ring, busi­ness ini­tia­ti­ves, fair­ness opi­ni­ons – whe­ther as an audi­tor, advi­sor, neu­tral expert or expert arbi­t­ra­tor – we have a dedi­ca­ted team of valua­tion spe­cia­lists who can bring their expe­ri­ence and know­ledge of your indu­s­try to bear in every valua­tion situa­tion.
Due dili­gence
When per­for­ming due dili­gence, we create tran­s­pa­rency and eva­luate com­pa­nies' finan­cial, tax-rela­ted and legal cir­cum­stan­ces so that oppor­tuni­ties and risks can be eva­lua­ted appro­pria­tely
Cor­po­rate finance
Medium-sized com­pa­nies are highly inno­va­tive, but inno­va­tion often calls for con­s­i­de­ra­ble invest­ments with the rela­ted need for capi­tal. So that our cli­ents can imp­le­ment their ideas quickly and in the pro­per frame­work, we assist them with their finan­cing plans.