The de­ci­sion is im­port­ant es­pe­cially for en­ter­pri­ses with on­line-shops as well as for­eign com­pa­nies de­li­ve­ring to cu­st­omers in the United Sta­tes wi­thout ha­ving phy­si­cal shops, of­fices or re­pre­sen­ta­ti­ves ab­road. We as­ked Gret­chen Wha­len, Cer­ti­fied Pu­blic Ac­coun­tant and Prin­ci­pal of our Ne­xia In­ter­na­tio­nal-part­ner Clif­ton­Lar­so­nAl­len (CLA) in Tampa, which im­pacts she ex­pects from the de­ci­sion and how com­pa­nies should re­act.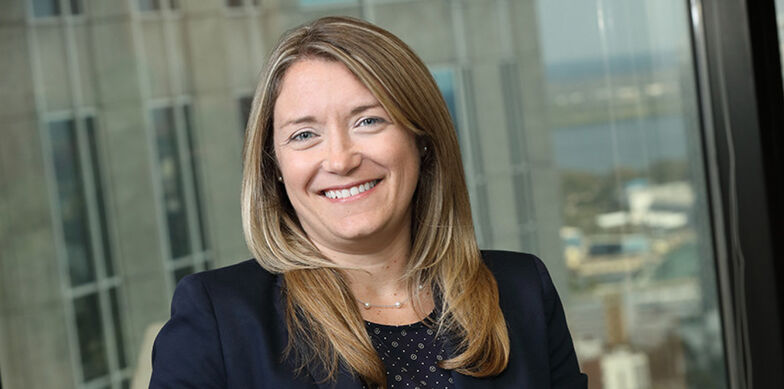 Which ac­tivi­ties of a com­pany are sub­ject to the sa­les tax in the US?
It de­pends on the state. Forty-six sta­tes im­pose a sa­les tax and each state has the abi­lity to im­pose its own laws re­gar­ding which pro­ducts and ser­vices are sub­ject to tax. Sa­les tax is ge­ne­rally im­po­sed on sa­les of tan­gi­ble goods, but many sta­tes also im­pose sa­les tax on sa­les of ser­vices and soft­ware. For in­stance, in Flo­rida, very few ser­vices or elec­tro­ni­cally de­li­vered soft­ware or goods are ta­xable, but Te­xas ta­xes many ser­vices.
Which party has to wi­th­hold and pay the tax?
Ge­ne­rally, the tax is im­po­sed on the end user of the ta­xable good or ser­vice, but a sel­ler with a ta­xable pre­sence, or "ne­xus" in the re­le­vant state is re­qui­red to col­lect the tax from the purchase and re­mit the tax to the re­ve­nue aut­ho­rity. If the sel­ler does not have ne­xus with the state, then the purchaser is re­qui­red to self-re­mit the tax.
Is it a fe­deral tax or a state tax?
All sa­les tax in the US are a state and/or a lo­cal tax. Many sta­tes col­lect the tax on be­half of the lo­ca­li­ties.
What is un­der­stood by the term "ne­xus"? Is it le­gally de­fi­ned?
Ne­xus is a con­cept which me­ans that a ju­ris­dic­tion has suf­fi­ci­ent ta­xable pre­sence to sub­ject a per­son or busi­ness to tax. The con­cept ari­ses from the US con­sti­tu­tion and has evol­ved th­rough se­veral court ca­ses. For sa­les tax pur­po­ses in the US, prior to the re­cent South Da­kota vs. Way­fair US Su­preme Court de­ci­sion, the busi­ness had to have a phy­si­cal pre­sence, ge­ne­rally peo­ple or pro­perty lo­ca­ted in a state, to have ne­xus.
What chan­ges have ari­sen as a re­sult of the Way­fair de­ci­sion?
The Way­fair de­ci­sion has ef­fec­tively re­mo­ved the phy­si­cal pre­sence ne­xus stan­dard. The court found that it is re­ason­able for a state to im­pose an eco­no­mic pre­sence ne­xus stan­dard, si­mi­lar to the state of South Da­kota which as­ser­ted that a busi­ness has ne­xus if it has eit­her US $100,000 or 200 tran­sac­tions into the state. Af­ter this de­ci­sion, se­veral other sta­tes crea­ted eco­no­mic ne­xus laws and/or be­gan en­for­cing laws they al­re­ady had.
Is the term "ne­xus" cor­re­spon­dent with the term "per­ma­nent es­ta­blish­ment for in­come tax pur­po­ses"?
No, it is not. Ne­xus can be crea­ted by ha­ving an em­ployee ba­sed in or tra­vel­ling into a state to so­li­cit busi­ness, uti­li­zing an in­de­pen­dent con­trac­tor in a state, or by ha­ving pro­perty in a state, even if it is in­ven­tory in a ren­ted warehouse. Ge­ne­rally spea­king, it is ea­sier to create ne­xus than it is to create per­ma­nent es­ta­blish­ment. Also sa­les tax and some other in­di­rect ta­xes such as gross re­ce­ipts ba­sed ta­xes ap­ply whe­ther or not the busi­ness is sub­ject to fe­deral in­come tax.
Does an "eco­no­mic ne­xus" trig­ger sa­les tax in all sta­tes?
Not yet. As of Ja­nu­ary 1st 2019, 35 sta­tes have eco­no­mic ne­xus laws, many of which be­came ef­fec­tive on Oc­to­ber 1st 2018. Many other sta­tes are cur­rently con­side­ring im­ple­men­ting an eco­no­mic ne­xus law.
Which for­eign com­pa­nies are af­fec­ted by the chan­ges and what im­pact will this have for them? Is the new de­fi­ni­tion of the term ne­xus only re­le­vant for for­eign com­pa­nies with sub­si­dia­ries in the US?
Any for­eign com­pany sel­ling goods or ser­vices into the US has the po­ten­tial to be im­pac­ted. When the non-U.S. com­pany's sa­les meet the test for es­ta­blis­hing a mea­ning­ful and sub­stan­tial pre­sence in a state, it would need to col­lect and re­mit sa­les tax in that ju­ris­dic­tion.
A for­eign com­pany with a sub­si­di­ary in the US is more li­kely to have crea­ted ne­xus in the past due to the more sub­stan­tial pre­sence in the US of a re­la­ted party. This should be eva­lua­ted be­fore be­gin­ning to re­gis­ter in the state. Com­pa­nies with a his­to­ri­cal ex­po­sure in a state are ge­ne­rally eli­gi­ble to par­ti­ci­pate in that state's VDA pro­gram for any tax type they have ne­ver pre­viously fi­led/paid there (e.g. sa­les, in­come, fran­chise, gross re­ce­ipts). The pri­mary eli­gi­bi­lity cri­te­ria for most sta­tes' VDA pro­grams is that the com­pany must ne­ver have had any prior con­tact with the state, in­clu­ding noti­ces, re­gis­tra­ti­ons, ques­ti­onn­ai­res, etc., re­gar­ding the spe­ci­fic tax type. As a re­sult, if a com­pany choo­ses to re­gis­ter and to col­lect sa­les tax as a re­sult of Way­fair that com­pany would li­kely for­feit its abi­lity to par­ti­ci­pate in that state's VDA pro­gram for sa­les tax pur­po­ses.
How can CLA sup­port?
Com­ply­ing with a gro­wing num­ber of state tax filing ob­li­ga­ti­ons could be a full time job. CLA's state and lo­cal tax pro­fes­sio­nals can help ease the bur­den. We of­fer sa­les tax com­pli­ance out­sour­cing and can give you a sa­les tax ne­xus as­sess­ment ("Way­fair checkup") so you can un­der­stand your ex­po­sure un­der these new laws. We are ac­tively mo­ni­to­ring sa­les tax eco­no­mic ne­xus up­dates from each state, so you can be sure that you un­der­stand ap­plica­ble re­qui­re­ments to col­lect and re­mit sa­les tax.