Pro­cu­re­ment practice often looks like this: The depart­ments for­mu­late their requi­re­ments and make a short list of poten­tial sup­p­liers. Pro­cu­re­ment adds sup­p­liers to this list, puts the goods or ser­vices out to bid and nego­tia­tes the bids until a con­tract is ente­red into. The only dis­cus­si­ons bet­ween Pro­cu­re­ment and the Depart­ments requi­ring the goods or ser­vices prior to the RFP are limi­ted to adding to the pro­duct descrip­ti­ons, qua­li­fi­ca­ti­ons of sup­p­liers or logisti­cal ques­ti­ons.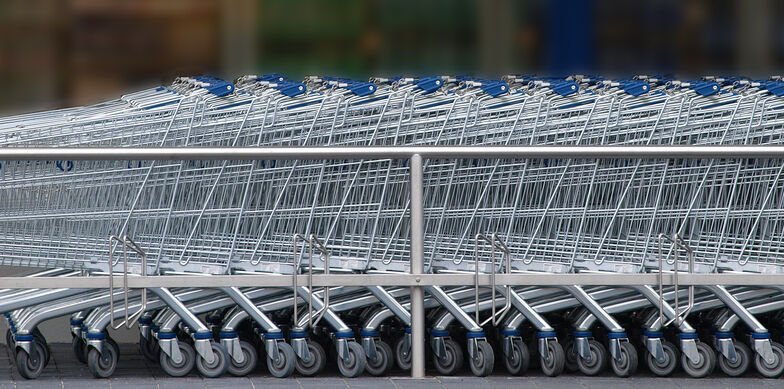 Back to the begin­ning

Ebner Stolz con­sul­tants start with the con­fi­gu­ra­tion of the requi­re­ments, where there is sig­ni­fi­cant savings poten­tial that has often remai­ned untap­ped – parti­cu­larly at small and mid-sized com­pa­nies.
By con­trast, in sec­tors such as the auto­mo­tive indu­s­try, cost mana­ge­ment beg­ins with the con­fi­gu­ra­tion of the requi­re­ments. Direct early action on mate­rials costs from the time they are incur­red has an effect on the future cost of the goods them­sel­ves. The task of the Pro­cu­re­ment Depart­ment should not be limi­ted to car­rying out the RFP; ins­tead, they should work clo­sely with the tech­ni­cal depart­ments and other users. Toge­ther they should always scru­ti­nize every part, every mate­rial and every ser­vice. Is there really a need for this quan­tity or size, or these func­tio­nal or qua­lity fea­tu­res? Might ano­ther solu­tion be suf­fi­ci­ent? What alter­na­tive spe­ci­fi­ca­ti­ons might be more effi­ci­ent? Which ver­sion can be more effec­ti­vely inte­g­ra­ted into the com­pany's value chain?

Pro­b­lems with For­mu­la­tion of Requi­re­ments: too late, too imp­re­cise, imp­le­men­ted solo
Pro­cu­re­ment at many mid-sized com­pa­nies is still tra­di­tio­nal because it has always been done that way – in other words, it is fairly pas­sive. Long estab­lis­hed, "well-worn" struc­tu­res and beha­viors pre­vent effi­ci­ent busi­ness: Often, the depart­ments are not clear enough in indi­ca­ting their requi­re­ments. Parti­cu­larly when ser­vices are to be pro­cu­red, this can result in more than was nee­ded, with the rela­ted high costs. Because people who do not spe­cify exactly what they need often pay more than they need. The folks in Pro­cu­re­ment often receive an order that is on such a short time­frame that they have no other choice than to fill it half­way. To figure out the func­tion level, qua­lity level or the scope of the need is not even in the realm of pos­si­bi­lity.
The Solu­tion: New Struc­tu­res, Inter­di­s­ci­p­li­nary Coope­ra­tion

Struc­tu­res must be crea­ted that pro­mote coope­ra­tion on a level playing field. This will affect the orga­niza­tion by enhan­cing the value of Pro­cu­re­ment. And it will also affect the pro­ce­du­res, which must be chan­ged so that the folks in Pro­cu­re­ment are invol­ved in the plan­ning stage for the requi­re­ments. To do this, wor­kers in Pro­cu­re­ment, who tend to have a com­mer­cial back­ground, need to enhance their tech­ni­cal skills - eit­her through trai­ning or through grea­ter invol­ve­ment with engineers and other tech­ni­ci­ans. This can turn a tra­di­tio­nal "bean coun­ter" into a stra­te­gic thin­ker who con­tri­bu­tes ideas by thin­king out­side the box.
But you shouldn't unde­re­sti­mate the kind of push-back you may face, because these ideas will turn ingrai­ned pro­ce­du­res and orga­niza­tion upside down. It is dif­fi­cult to ini­tiate and imp­le­ment these kinds of chan­ges from the inside out. What you need is pro­fes­sio­nal, las­ting Change Mana­ge­ment.
Ebner Stolz has suc­cess­fully hel­ped Pro­cu­re­ment depart­ments stream­line their orga­niza­tion on many occa­si­ons. These chan­ges take at least six to twelve months. "A pro­ject like this requi­res a lot of time and pati­ence. But our cli­ents whose Pro­cu­re­ment depart­ment we've restruc­tu­red like this have repea­tedly told us that the time and effort has paid for its­elf many times over," com­ments mana­ge­ment con­sul­tant Harald Göbl. At the end, the con­sul­tants are able to pull back because the old ways of thin­king and acting have chan­ged for good and the pro­ces­ses are firmly implan­ted. As André Grot­s­ta­bel, ano­ther mana­ge­ment con­sul­tant at Ebner Stolz, puts it: "By being open to restruc­tu­ring and a new way of thin­king and com­mu­ni­ca­ting, you can tap sig­ni­fi­cant poten­tial - poten­tial you won't even find at many other top com­pa­nies."
An Example from our Practice

The com­pany pro­du­ces baked goods such as cri­sp­b­read, coo­kies and gra­nola bars. The pac­ka­ging of these foods acco­unts for a large share of the costs. For years no one ques­tio­ned the spe­ci­fi­ca­ti­ons for the wrap­pers and paper that they used; the exact same ones were always orde­red. Ebner Stolz began put­ting the pro­cu­re­ment pro­ce­du­res and orga­niza­tion on the test bench. The con­sul­tants took a look at the pac­ka­ging and asked ques­ti­ons like "Does the wrap­per have to be so thick? Does the over­lap­ping of the wrap­per have to be so big? Can the pro­ducts be pac­ka­ged more tightly? Can the seams be clo­ser toge­ther? Is it pos­si­ble for the wrap­per to be thin­ner?" In the end they were able to reduce the mate­rials by 10% and to cut costs by 25% wit­hout alte­ring the qua­lity of the pac­ka­ging or the pro­duct. The pro­duct labe­ling was also enhan­ced in a simi­lar man­ner. In addi­tion, by stan­dar­di­zing the for­mats, colors and print, the com­pany was able to reduce the variety of option sig­ni­fi­cantly and thus inc­rease volume. The sup­p­lier pas­sed along the redu­ced costs of prin­ting and set-up by lowe­ring pri­ces by more than 30%.