Fringe be­ne­fits in­clude all sorts of dif­fe­rent things, from free be­ver­ages and snacks, well­ness op­por­tu­nities, free child care, and even stock op­tion plans and re­ti­re­ment be­ne­fits.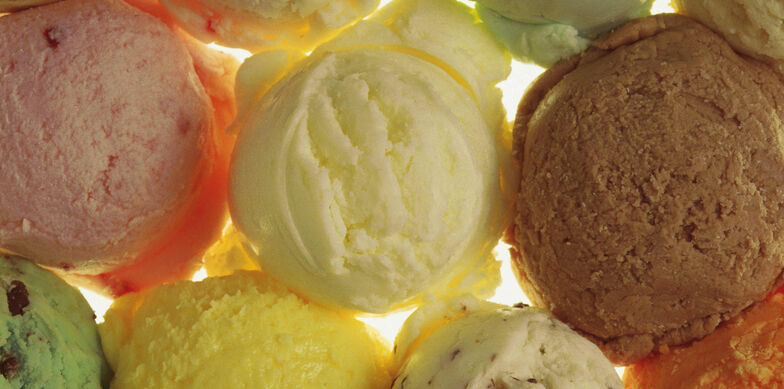 Not only do fringe be­ne­fits help com­pa­nies at­tract and re­tain em­ployees, but they also have a po­si­tive side ef­fect: they can eit­her be gran­ted tax-free or are sub­ject to a re­la­tively lo­wer in­come tax, while being ex­empt from so­cial se­cu­rity. This can of­ten re­sult in lo­wer costs for em­ploy­ers than if they of­fe­red em­ployees a hig­her gross salary so that em­ployees could fund these be­ne­fits from their net wa­ges.
Par­ti­cu­larly when the com­pany is lo­ca­ted far away from a city, an on­site ca­fe­te­ria can be par­ti­cu­larly at­trac­tive. Alt­hough the be­ne­fit re­sul­ting from free or low-cost me­als at the com­pany's ca­fe­te­ria or the is­su­ance of meal vou­chers is sub­ject to in­come tax and so­cial se­cu­rity, as a rule it is only ta­xed at the of­fi­cial va­lue of in-kind be­ne­fits. If this be­ne­fit is pro­vi­ded in ad­di­tion to the salary, the em­ployer can also tax it at a flat 25% in­come tax rate plus so­li­da­rity surch­arge and church tax, lea­ving it ex­empt from so­cial se­cu­rity.
The em­ployer can also ap­ply a flat rate tax to an al­lo­wance for the em­ployee's tra­vel to and from work, but this flat rate is li­mited to 15%, eit­her up to the amount of the com­mu­ting al­lo­wance or up to the ac­tual costs if pu­blic trans­port is used. This flat-rate ta­xa­tion also me­ans that the al­lo­wance is not sub­ject to so­cial se­cu­rity.
As al­ways, em­ployees par­ti­cu­larly app­re­ciate being pro­vi­ded with a com­pany car. This be­ne­fit is sub­ject to in­come tax and so­cial se­cu­rity, but va­rious cal­cu­la­ti­ons have shown that it can be less ex­pen­sive for the em­ployer to pro­vide em­ployees with a com­pany car for their per­so­nal use. Other­wise em­ploy­ers would have to in­crease sala­ries for em­ployees to pay for their own per­so­nal au­to­mo­bi­les.
A par­ti­cu­larly us­eful way to en­cou­rage em­ployee loy­alty is a stock op­tion plan. Em­ployees are gran­ted op­ti­ons to buy sha­res in the em­ployer's com­pany on ad­van­ta­ge­ous terms at a fu­ture point in time or over a pe­riod of time. What ma­kes this par­ti­cu­larly at­trac­tive: The pro­spect of in­ves­ting in the com­pany and its suc­cess in­crea­ses the em­ployee's com­mit­ment and his wil­ling­ness to work hard. There are also tax be­ne­fits when the sha­res are purchased, be­cause the gain in the amount of the dif­fe­rence bet­ween the mar­ket price of the in­vest­ment and the amount paid by the tax­payer is not ta­xed un­til the op­tion is ex­er­ci­sed (when the em­ployee ob­ta­ins the power to dis­pose of the share). Un­der cer­tain con­di­ti­ons the ma­xi­mum in­come tax and so­cial se­cu­rity ex­emp­ti­ons can be ta­ken into ac­count. Stock op­tion plans can also be struc­tu­red in many dif­fe­rent ways, so that the in­di­vi­dual needs of the em­ployer and the em­ployees are con­side­red.
Fi­nally, it is clear that even young em­ployees be­gin thin­king about se­cu­rity for their old age and as­king about re­ti­re­ment be­ne­fits. They of­ten as­sert their sta­tutory right to a com­pany pen­sion plan th­rough de­fer­red com­pen­sa­tion. Com­pany pen­sion plans are at­trac­tive to em­ployees be­cause the amounts paid by the em­ployer to es­ta­blish them are to a cer­tain ex­tent ex­empt from in­come tax and so­cial se­cu­rity. Alt­hough em­ployees must pay ta­xes on re­ti­re­ment be­ne­fits once they re­tire, they are of­ten then sub­ject to a much lo­wer per­so­nal in­come tax rate than du­ring their working life. This can pro­vide em­ployees not only with se­cu­rity in their old age, but also a real tax ad­van­tage.
Whe­ther an em­ployer should of­fer fringe be­ne­fits in or­der to at­tract and re­tain qua­li­fied em­ployees, and if so, which be­ne­fits to of­fer, is not a mat­ter of ha­ving the lar­gest num­ber of pos­si­ble be­ne­fits avail­able. It is more im­port­ant for the be­ne­fits to be cu­st­omi­zed to the em­ployees' per­so­nal and pro­fes­sio­nal needs and let them know that they are va­lued by the com­pany, while also gi­ving them fi­nan­cial ad­ded va­lue.