We think that the draft bill will be pro­ces­sed very shortly. Hence, a le­gis­la­tive im­ple­men­ta­tion can be ex­pec­ted in ra­pid speed. Com­pa­nies should the­re­fore quickly gain an over­view of the pos­si­ble ef­fects of the change and take ap­pro­priate con­ver­sion mea­su­res.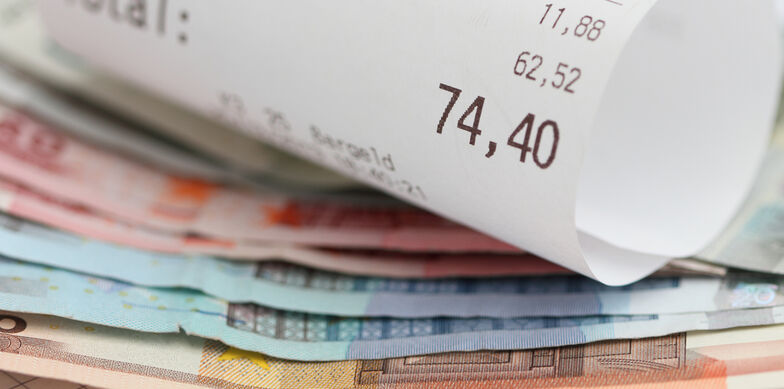 In the fol­lo­wing, we give a first – not con­clu­sive – over­view of im­port­ant points that need to be con­side­red when ma­king ad­just­ments:
IT
Im­ple­men­ta­tion of the new tax ra­tes on both the in­put and out­put side (also ap­plies to re­verse charge tax keys on the in­put side)
Crea­tion of new con­di­tion and tax ra­tes (for ex­am­ple with SAP)
Crea­tion of new VAT ac­counts with tax au­to­ma­tion (other ERP sys­tems)
Change of price lists and ma­te­rial mas­ter data
Ad­apta­tion of mer­chan­dise ma­nage­ment and cash re­gis­ter sys­tems
In­ven­tory and, if ne­cessary, ad­apta­tion of "in­tel­li­gent" in­ter­faces
In­ven­tory and, if ne­cessary, ad­just­ment for in­di­vi­dual data pro­ces­sing (Ex­cel) and re­por­ting sys­tems
Invoicing
Prin­ci­ple: The date of per­for­mance of the ser­vice is de­cisive for the ap­plica­ble VAT rate.
In­voices is­sued in July with per­for­mance date in June are still to be in­voiced at the cur­rently ap­plica­ble VAT rate.
For re­cur­ring supplies of goods, the date of the re­spec­tive supply of goods is de­cisive for de­ter­mi­ning the VAT rate (June 30, 2020: 19 %; July 1, 2020: 16 %; Ja­nu­ary 1, 2021: 19 %).
Spe­cial re­gu­la­ti­ons have to be ob­ser­ved for supplies of elec­tri­city, gas, heat, cold and wa­ter: These are only con­side­red to be exe­cu­ted at the end of the re­spec­tive me­ter rea­ding pe­riod.
Ad­just­ment re­qui­re­ment for per­ma­nent in­voices and con­tracts ser­ving as in­voices (es­pe­cially for ren­tal and lea­sing con­tracts)
Per­ma­nent ser­vices (re­cur­ring ser­vices): Iden­ti­fi­ca­tion of the point in time when the ser­vice is pro­vi­ded (suc­ces­si­vely or at the end of the ser­vice pe­riod)
Con­tracts for work: Ex­ami­na­tion of the con­di­ti­ons for the agree­ment of par­tial ser­vices
Long-term con­tracts: Com­pli­ance with § 29 UStG (Ger­man Va­lue Ad­ded Tax Act) (ci­vil law com­pen­sa­tion claim)
Ad­just­ment re­qui­re­ment for down pay­ment in­voices: At the time of re­ce­ipt, a dif­fe­rent VAT rate may have to be ap­plied than when the ser­vice is per­for­med.
Fi­nal ac­counts: If ne­cessary, the va­lid VAT rate at the time of ser­vice exe­cu­tion is ap­plied to the to­tal amount, even if the hig­her VAT rate was in­voiced at the time of down pay­ment.
Iden­ti­fi­ca­tion whe­ther the in­voice is ba­sed on a gross or net price agree­ment
Will the VAT rate re­duc­tion be pas­sed on to end con­su­mers or will it in­crease pro­fit (net price in­crease)?
Re­view of con­tracts con­clu­ded in the past with re­gard to a price ad­just­ment clause in re­la­tion to VAT
Sub­se­quent change in the tax base: VAT rate ap­plica­ble at the time the ori­gi­nal ser­vice was per­for­med
Spe­cial ru­les for an­nual bo­nu­ses, an­nual re­funds and loy­alty dis­counts (al­lo­ca­tion and ex­change of do­cu­ments re­qui­red)
Hand­ling of the is­sue and redemp­tion of vou­chers (sin­gle-pur­pose vs. multi-pur­pose vou­chers)
Spe­cial ru­les for the ta­xa­tion ac­cor­ding to col­lec­ted fees
Change in VAT rate also af­fects in­tra-Com­mu­nity ac­qui­si­ti­ons and the purchase of ser­vices from for­eign com­pa­nies in re­verse charge pro­ce­dure
Input VAT Deduction
In­crea­sed au­diting of in­voices with re­gard to tax point and VAT rate
No (full) de­duc­tion of in­put VAT, if the VAT amount in­clu­ded in purchase in­voices is too high
Since the ne­cessary IT ad­apta­tion of ac­coun­ting sys­tems, bil­ling pro­grams, mer­chan­dise ma­nage­ment and cash re­gis­ter sys­tems must be car­ried out at short notice and there are many ques­ti­ons re­gar­ding im­ple­men­ta­tion, we are avail­able for all ques­ti­ons.